Papa Murphy's Awarded on Newsweek's America's Favorite Restaurant Chains List for a Second Year in a Row
VANCOUVER, Wash., Jan. 03, 2023 (GLOBE NEWSWIRE) -- Papa Murphy's Take 'N' Bake Pizza has been recognized on Newsweek's list of America's Favorite Restaurant Chains 2023. This prestigious award is…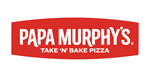 VANCOUVER, Wash., Jan. 03, 2023 (GLOBE NEWSWIRE) -- Papa Murphy's Take 'N' Bake Pizza has been recognized on Newsweek's list of America's Favorite Restaurant Chains 2023. This prestigious award is presented by Newsweek and Statista Inc., the world-leading statistics portal and industry ranking provider.
The awards list was announced on December 14, 2022, and can currently be viewed on Newsweek's website. The America's Favorite Restaurant Chains 2023 list highlights the nation's top restaurant chains based on an independent survey of American restaurant customers and employees. In total, over 38,500 evaluations were collected.
Participants were asked to rate restaurants on nine evaluating criteria: Taste of Food, Cleanliness, Hygiene and COVID-19, Transparency, Location, Environment, Accessibility, Service Quality, and Treatment of Employees. Out of 16 categories, only 220 restaurant chains were awarded. Papa Murphy's is beyond ecstatic to be recognized on Newsweek's list of America's Favorite Restaurant Chains 2023.
'We can't thank our Franchise Owners and team members enough for their time and commitment to our guests,' says Shauna Walker, SVP of Franchise Performance and Engagement for Papa Murphy's. 'Our teams strive to provide our guests with unparalleled service and amazing quality of food, so it's rewarding to hear it reflected in the opinions of so many people.' For more information about Papa Murphy's Take 'N' Bake Pizza, visit PapaMurphys.com.  About Papa Murphy's Papa Murphy's Holdings, Inc. ("Papa Murphy's") is a franchisor and operator of the largest Take 'n' Bake pizza brand in the United States, with a mission to "Change The Way You Pizza." Papa Murphy's exists to enrich every day with unconventional moments of happiness, not only because our take 'n' bake pizzas are made-to-order daily using only the freshest ingredients, but also providing exceptional service at over 1,250 franchised and corporate-owned locations across the U.S—plus locations in Canada and the UAE.
With the core values of Quality, Service, Integrity, Teamwork as our guide, Papa Murphy's offers guests a convenient, unparalleled experience for creating the best at-home meal experience. Along with fresh pizzas, Papa Murphy's offers hand-crafted salads, sides, and desserts to complete your meal and please your palate. Order online at papamurphys.com or from our official Papa Murphy's app everywhere, and find us on your favorite delivery apps in select markets.
Media Contact: Lisa McNairy __EMAIL__62-497-7166  A photo accompanying this announcement is available at: URL